Faster, more comfortable and efficient
Move ahead! Make your computer work more comfortable and even more efficient thanks to GOODRAM SSD C100 equipped with Toshiba Flash memory and a modern Phison S3108 controller.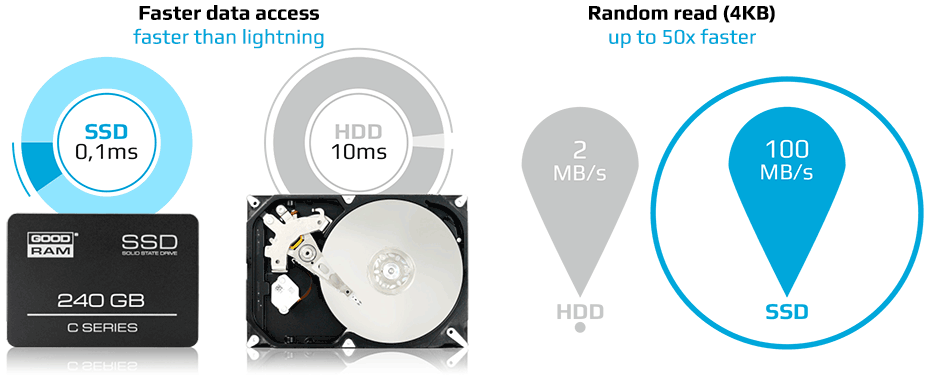 ---
Extended battery life of your laptop
Gain precious time during work on battery power thanks to efficient GOODRAM C series Solid State Drive. Its power consumption is even a few times lower as compared with standard hard drives.
---
Ideal compromise between the price and quality
GOODRAM C series Solid State Drives were designed for both home users and professionals using computer in application demanding high efficiency, such as video rendering, music composition or advanced graphic work. GOODRAM C Solid State Drives is also a perfect solution for gamers and users who want to improve efficiency of their PC at affordable price.
---
Time is money. Save it!
Regardless of the fact whether you are using your computer at work, during an important academic project or simply playing games – every saved minute matters! So don't hesitate and exchange your old hard drive for a modern Solid State Drive, which will save your precious time and money!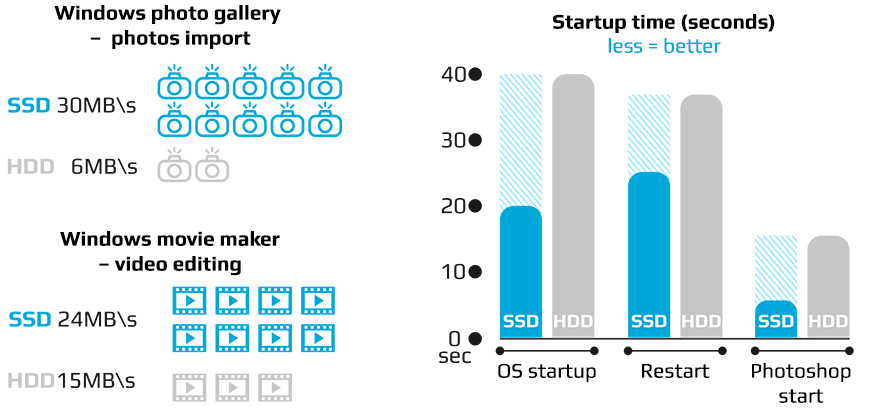 Online Inquiry